OIG Medicare Medicaid Sanction Exclusion Checks
Risks of not checking and the benefits of using the SureCheckUSA automated system.
Risk
Risk of non-compliance equates to a minimum of $10,000 fine per billed item, with the average fine for hiring or contracting with an excluded person or entity is over $100,000*
It is the law.
All federal and state health care programs are prohibited to pay for any item or service furnished, ordered, or prescribed by an OIG excluded individual or entity. This exclusion includes prescriptions for medications and administrative or management services provided by the excluded individual.
The following is recent information provided by the United States of America, Office of Inspector General. AS you can see….audits And inspections are a priority and on the up rise!
2016 National Health Care Fraud Takedown*
The Department of Health and Human Services Office of Inspector General, along with our state and federal law enforcement partners, participated in the largest health care fraud takedown in history in June 2016. Approximately 300 defendants in 36 judicial districts were charged for their alleged participation in Medicare and Medicaid fraud schemes involving about $900 million in false billings to these programs.
These takedowns protect and deter fraud of the Medicare and Medicaid programs that millions of Americans rely on – sending a strong signal that theft from these taxpayer-funded programs will not be tolerated. The money taxpayers spend fighting fraud is an excellent investment: For every $1.00 spent on health care related fraud and abuse investigations in the last three years, more than $6.10 was recovered.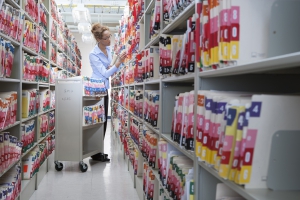 Doctors and other medical professionals are responsible for a significant portion of the schemes in this takedown. More than 60 licensed medical professionals, including 30 doctors, were charged in this takedown.

The alleged schemes involve fraudulent billing to Medicare and/or Medicaid for treatments or services that were medically unnecessary or were never provided at all, including: home health care services, durable medical equipment, and pharmacy fraud.

More than 1000 law enforcement personnel took part in this operation, including more than 350 OIG special agents.
| Date | # of People Charged | Amount of Loss |
| --- | --- | --- |
| July 2010 | 94 | $251 million |
| February 2011 | 111 | $225 million |
| September 2011 | 91 | $295 million |
| May 2012 | 107 | $452 million |
| October 2012 | 91 | $430 million |
| May 2013 | 89 | $223 million |
Testimony Before the United States House of Representatives Committee on Ways and Means Subcommittee on Oversight**
Health Care Fraud Investigations
Testimony of: Abhijit Dixit, Special Agent, Office of Investigations, Office of Inspector General, Department of Health and Human Services
"The monetary penalties for noncompliance with the OIG's prohibition on payments to excluded individuals or entities can be significant. The average fine for hiring or contracting with an excluded person or entity is over $100,000.
The work of OIG's special agents has a valuable and positive impact across the country. During fiscal years 2013 through 2015, OIG investigations nationally resulted in more than $10.9 billion in investigative receivables, or dollars ordered or agreed to be paid to Government programs as a result of criminal, civil, or administrative judgments or settlements. In addition, our investigations led to 2,856 criminal actions, 1,447 civil actions, and 11,343 program exclusions. Beyond these statistical accomplishments, OIG special agents are on the front lines, interacting daily with Medicare and Medicaid beneficiaries and providers. Though difficult to quantify, a valuable part of our work is protecting beneficiaries from harm
"OIG has the authority to exclude individuals and entities from federally funded health care programs. The effect of an exclusion is that no payment will be made by any Federal health care program for any items or services furnished, ordered or prescribed by an excluded individual or entity."
Benefits of using SureCheckUSA are simple
Staff Efficiency – The time it takes to manually check all federal and state exclusion lists each month for every individual and vendor participating in Medicare or Medicaid billable services for your organization can be overwhelming.  SureCheckUSA provides an easy to use, automated service to perform these monthly checks and eliminates this burden from you team's workflow.  Let our system do the work and optimize your staff's valuable time.

Financial – Medicare and Medicaid exclusion monitoring of all employees, physicians, vendors and volunteers is costly not only in staff time but also considering the potential liability of costly OIG fines and penalties.