Automated monthly OIG Exclusion Checks Medicare Medicaid.
LEIE, SAM, GSA, EPLS, OFAC, FDA, Medicare Opt Out, NPPES, SSA Death Master File and all available state lists.

SureCheckUSA OIG Exclusion Checks. The Health and Human Services Office of Inspector General's (OIG) mission is to detect and root out fraud in Federal health care programs, including Medicare and Medicaid. Fraud diverts scarce resources meant to pay for the care of patients and other beneficiaries.
OIG's efforts to curb fraud include:
Conducting criminal, civil, and administrative investigations of fraud and misconduct related to HHS programs, operations, and beneficiaries.
Using state-of-the-art tools and technology in investigations and audits around the country.
Imposing program exclusions and civil monetary penalties on health care providers because of criminal conduct such as fraud or other wrong doing;
Negotiating global settlements in cases arising under the civil False Claims Act, developing and monitoring corporate integrity agreements, and developing compliance program guidance.
The number of investigations, convictions and fines collected by OIG along with state and federal law enforcement has steadily continued to rise each year. Healthcare compliance departments can be overwhelmed with performing monthly searches of all federal and state exclusion and sanction lists for employees, contract workers and vendors. Improperly billing Medicare or Medicaid for services provided in part or whole by individuals or vendors currently excluded may result in significant fines.
The Department of Justice obtained more than $3 billion in settlements and judgments from civil cases involving fraud and false claims against the government in the fiscal year ending Sept. 30, 2019. Recoveries since 1986, when Congress substantially strengthened the civil False Claims Act, now total more than $62 billion.
Below are just a few of the recent fines imposed on healthcare providers for filing such claims:
July 2020 – Texas nursing facility $143,000
June 2020 – Florida practice $94,000
May 2020 – South Carolina ambulance service $2.2M
April 2020 – New Mexico physician and practice $199,000
March 2020 – North Carolina ambulance service $342,000
February 2020 – Maryland hospital $106,000
January 2020 – Illinois physician $130,000
December 2019 – Maryland dentist $94,000.
November 2019 – Texas endoscopy center $121,000.
October 2019 – Indiana nursing facility $51,000.
September 2019 – Texas physician is fined $53,000.
June 2019 – Illinois hospital $125,000.
May 2019 – Tennessee hospital $102,000.
**source US Dept Health and Human Services OIG
SureCheckUSA's service provides secure automated monthly checks of federal and state exclusion and sanction data sources. These include LEIE, SAM, OFAC, FDA, Medicare Opt Out, SSA Death Master File and available state exclusion lists. The SureCheckUSA service is an inexpensive way for healthcare facilities to exercise due diligence in searching exclusion and sanction lists on a monthly basis. Improper billing for services related to an excluded individual or entity is easily avoided with SureCheckUSA's monthly OIG sanction exclusion check service. Additionally, our experienced staff perform all necessary resolutions of search results freeing up your staff's valuable time.
Note: Any organization requesting exclusion screening services must comply with the Fair Credit Reporting Act as well as all federal, state and local statutes, regulations and rules including providing employees or employee applicants with a copy of SureCheckUSA exclusion screening results where applicable.
Call us today at 217-321-2470 or send an email to infosc@surecheckusa.com!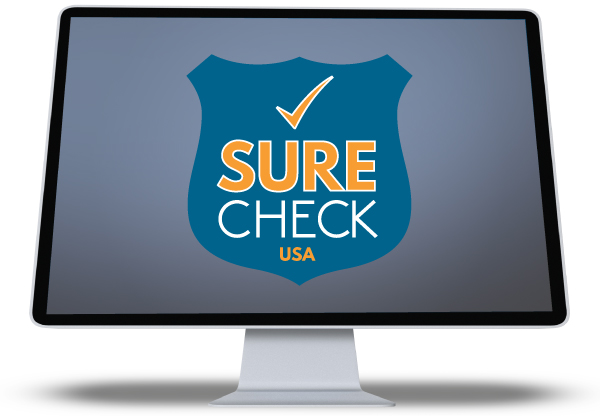 Automated monthly OIG Exclusion Checks.

Employees, vendors and contract personnel.

Bi-monthly automated email notifications of compliance status.

Resolution of search results is included!

Documentation of resolution findings are attached to a flagged entity's record for compliance review or audit.

All PII data is stored in an encrypted SQL database utilizing Microsoft's Azure cloud service.

Web application traffic is securely encrypted (SHA256 with RSA encryption).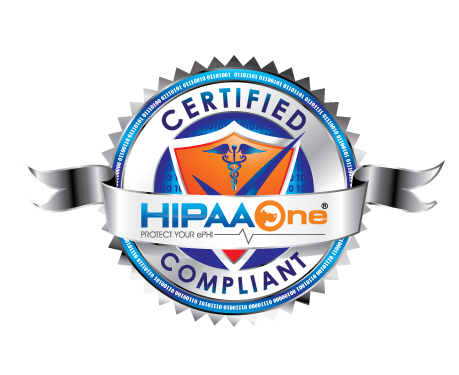 Monthly OIG Exclusion Checks
Automated monthly Medicare and Medicaid sanction exclusion checks of employees, vendors and contract personnel.

Secure Communications Portal
SSL Encrypted Portal
SSL encrypted web portal allows easy access to exclusion screening results, reports and invoices. Personally Identifiable Information (PII) and Sensitive Personal Information (SPI) is stored in an encrypted Azure SQL database.
Guaranteed Monthly Exclusion Screening
Guaranteed Monthly Sanction Checks
Comprehensive OIG exclusion screening is completed on a monthly basis to ensure your business remains compliant. We include all federal and state sanction exclusion lists as well as the limited access death master file and Medicare Opt out List. LEIE, SAM, OFAC, SDN, Death Master, Medicare Opt Out.
Notification & Verification of Exclusion Screening Results
Notification & Verification of Exclusion Screening Results
Bi-monthly automated email notifications of compliance status. Summary and detailed reports on demand with Excel and PDF downloads. These reports may be required during OIG exclusion check audits.
"OIG has the authority to exclude individuals and entities from federally funded health care programs. The effect of an exclusion is that no payment will be made by any Federal health care program for any items or services furnished, ordered or prescribed by an excluded individual or entity."
Automated bi-monthly compliance status notifications – Immediate notification of positive match.

Monthly results and reports – Unlimited access to all current and archived results and reports.

Resolutions – Of all search results for individuals and vendors.

Compliant – HHS Inspector General recommends monthly federal and state exclusion screening for all organizations receiving federal healthcare dollars.
Investment
All-inclusive – No setup fees or hidden monthly fees. Resolutions of search results are included. Monthly invoices are based on volume of requested checks.

Tiered pricing to accommodate any size healthcare facility.

Custom pricing for large healthcare facilities or associations.

Free up valuable staff resources.