Automated Monthly Checks of all Federal and State OIG Exclusion Lists


SureCheckUSA provides automated low cost compliance screening to healthcare facilities that provide Medicare or Medicaid billable services.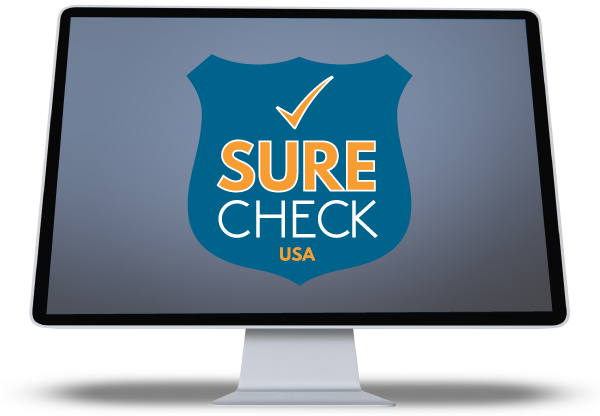 Monthly compliance checks of all Federal and State OIG Exclusion Lists

Employees, vendors and contract personnel

Flagged results are highlighted each month with automatic email notifications

Resolution of each flagged entities included

Documentation and proof of resolution findings are attached to a flagged entity's record for compliance review or audit
Medicare/Medicaid Exclusion Screening
OIG Exclusion Compliance
Monthly Medicare and Medicaid exclusion checks of employees, vendors and contract personnel

Secure Communications Portal
SSL Encrypted Portal
SSL encrypted web portal allows easy access to results, reports and invoices. Personally Identifiable Information (PII) and Sensitive Personal Information (SPI) stored in an encrypted state in our database.
Guaranteed
Comprehensive screening is completed on a monthly basis to ensure your business is compliant.  We include all federal and state exclusion lists. 
Notification & Verification
Notification & Verification
Immediate automated email notification is delivered if any "flags" are identified in the monthly screenings. PDF reports are available for all completed monthly screenings and individual resolution/verifications.
These reports are required during all OIG audits.
"OIG has the authority to exclude individuals and entities from federally funded health care programs. The effect of an exclusion is that no payment will be made by any Federal health care program for any items or services furnished, ordered or prescribed by an excluded individual or entity."
Over
in OIG fines since 2010
Results
Immediate automated notification – Of any individual or vendor "flagged" is provided after every monthly screening.

Monthly results and reports – Unlimited access to all current and archived results and reports.

Resolution – Of all resolved flagged individuals and vendors.

Compliant – HHS Inspector General recommends monthly federal and state exclusion screening for all organizations receiving federal healthcare dollars.
Investment
All-inclusive – No setup fees, no hidden monthly fees, no hidden renewal fees. Monthly invoices are based on volume of requested checks.

Tiered pricing

Custom pricing – SureCheckUSA understands that "one size" does always fit. We provide customized services and pricing that will fit your needs.

Renewal & Multi Year Discounts – All renewal and multiyear contracts receive additional value discounts.